ANOTHER SIGN BITCOIN IS GOING MAINSTREAM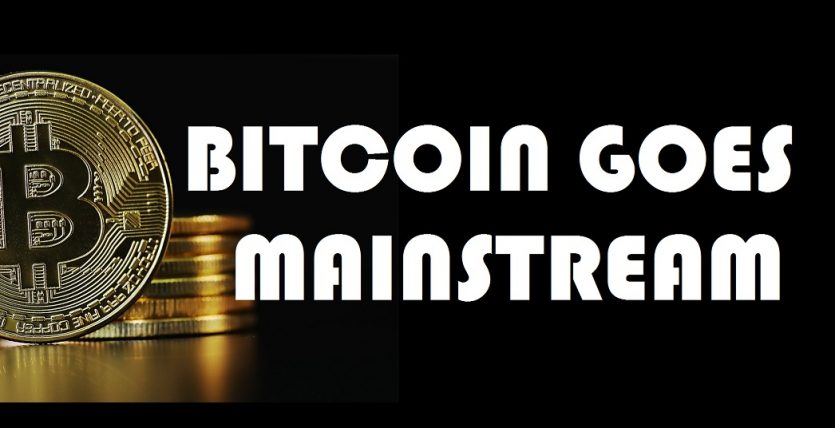 Bitcoin is increasingly finding acceptance in the traditional finance world, from institutional investors, banks, and even consumers eager to study how to trade BTC or use it for transactions.
and the latest evidence of this is the merger of Edmonton-based Bitcoin Solutions with Calgary-based Red River Capital Corp.
Announced on September 14, 2020, Red River entered into a share purchase contract with Bitcoin Solutions to finalize a reverse takeover. This will make Bitcoin Solutions a wholly-owned Red River subsidiary, and, consequently, Red River will take over all of its operations within the cryptocurrency industry.
The Rise of Bitcoin
The increasing acceptance of Bitcoin is inarguable. Already, you can find Bitcoin ATM machines throughout the world. And just recently, JP Morgan even created its own Bitcoin-like digital currency based on blockchain tech, the aptly-named JPM Coin — designed to facilitate instantaneous payment transfers between clients.
Thanks to this increasing widespread acceptance, Bitcoin is easier for everyone to acquire than ever.
Merger Specifics
About Bitcoin Solutions
Bitcoin Solutions is a privately-held business that provides a means for the reliable, secure, and convenient buying and selling of cryptocurrencies, including Bitcoin. To process these transactions, Bitcoin Solutions runs a network of Bitcoin ATM machines, with more than 60 currently located globally, along with web-based services that accept multiple forms of payment.
About Red River Capital
Red River is a capital pool corporation, or CPC, in the business of identifying and evaluating acquisition opportunities in businesses and assets. From there, they negotiate acquisitions (subject to approval).
About the Merger
Under the agreement, Red River will buy all outstanding and issued Bitcoin Solutions shares in exchange for approximately 120,250,000 Red River common shares at a cost of $0.12 per share. This represents an aggregate acquisition cost of approximately $14.4M.
Based on "arm's length" negotiations between the board of directors and management of the two organizations, the exchange rates for existing Bitcoin Solutions shareholders are as follows:
Every existing Class A and Class B shareholder will get 8.917 shares of Red River.
Every existing Class F Preferred and Class I shareholder will get 10 shares of Red River.
Furthermore, every outstanding and issued stock option to buy Bitcoin Solutions Class I shares will receive 10 Resulting Issuer Options with terms and conditions substantially similar to those of the original option. As of the date of the merger's announcement, there were approximately 330,376 options in Bitcoin Solutions affected by this exchange.
Completion of the arrangement is subject to approval by the TSX Venture Exchange. The expectation of both parties to this transaction is that the Exchange will list the resulting merged organization as a Tier 1 Industrial Issuer.
The new organization will also distribute 1,333,332 shares among certain of its own officers and directors and 833,333 between the Bitcoin Solutions CEO organization's proposed CEO.
At the close of this acquisition, there will be an estimated 125,750,000 non-diluted outstanding common shares.
Summary
As Bitcoin continues to gain traction throughout the world, investors and consumers alike are taking an increasingly greater interest in how to incorporate Bitcoin into their own savings, investment, and commerce plans.
The recent merger of Bitcoin Solutions with Red River Capital only makes this phenomenon more evident.
Zade
Zade has been a ghost writer and provided his services independently since 2017