THE BEST, A LEGIT AND TRUSTED FOREX BROKER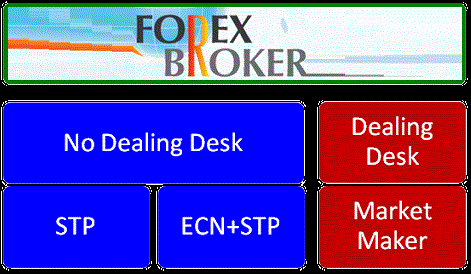 Choosing a forex broker can be eassy if you know what you're looking for… but how?
Find and identify forex broker according to your trading personality.
Now, Lets start how to find a legit and the best a forex broker.
START LISTING THE CHARACTERISTICS OF FOREX BROKER.
List of criteria as appropriate:
Step 1 : KNOW MOST NEEDED FROM FOREX BROKER TRADING
Start by creating your own List of forex broker features needed. Choosing your first (or next) forex broker can be much easier when you sit down and make a Wish list of services and features desired for trading.
List down the criteria suit you :
 ‌1. Know the currency pairs are you going to trade?
 ‌2. what spreads would suit you (fixed, variable, how many pips).
‌3. do you accept paying a commission for trading Forex? ‌
4. know the minimum investment (account size)? Such leverage, tools, indicators do you need for trading?
‌5. What do you need a specific trading Platform (like MT4, Ctrader etc)?
On trading style, do you want to scalp? Or hedge? or Intraday?
Do you need a trailing stop?
Do you need "one-click-trading" execution feature?
Do you wish to have mobile phone trading feature and/or trading alerts?
‌°Know the broker's type, do you care whether it is going to be a ECN/ STP/DMA (recommended) or a Dealing Desk broker @ Market-Maker most of them a "bucket-shop"?
Do you care about reputation of a Forex broker? (You must actually care, for the safety of your investment).
‌
°Deposit and withdrawal, which way (wire transfer, Paypal, credit card etc.) can you transfer and receive funds?
There could be restrictions depending on the country you live in. How much would it cost you in fees to pay for funding, transferring, withdrawing your money?
‌lastly, Sort those questions or info by the level of importance to You, add your own and begin the Search.
Step 2 : SEARCH FOR MATCHING BROKER
Scan the network, use search engines and visit every broker website which you may interested. That's what most traders did in the past! But Today, you have multiple sourcs to search, like Advanced Forex broker Search tool
Step 3 : BROKER WEBSITE
After narrowing down your choice to few Forex brokers, it is time to make a further research by visiting brokers' websites and reading about their Forex trading rules and policies, understanding the terms and conditions; getting a feel of the transparency of the business they do: availability of addresses and phones, customer support services, presence of the information of regulatory institutions they are supervised by.
If a broker doesn't have any physical address listed on the website on the Contact page (or anywhere else, where it'll be visible to visitors) it should sound an alarm in your head.
Yes, it is important to have Phones, chats, skypes, emails to reply your queries in regards to your trading activities but all that doesn't count if there is no address!
Secondly, the overall appearance of the website can tell about its owners. It doesn't have to be all modern and interactive, written on Flash etc, but it should have a professional look, smooth web browsing and all pages and links must be functional.
Something like "Coming soon" on an empty page is not acceptable! To a new visitor, it always looks like this is a temporary message, but from our experience we already know – it is going to be "Coming soon" for months and years(!). A Forex broker who has opened a business and is accepting money from clients cannot allow a website to function partially!
Next important factor, your best choice would always be to open an account with a Regulated broker. A broker which is registered with appropriate authorities and remains under their supervision and regulation:
United States: NFA, CFTC
Canada: BCSC, CIPF, OSC
United Kingdom: FSA UK
Switzerland: SFDF, ARIF, FINMA (Since 2009 all Swiss Forex brokers require to have a banking license)
Sweden: Swedish FSA
Denmark: Danish FSA
Spain: CNMV
Japan: FFAJ, FSA Japan
Hong Kong: SFC
Australia: ASIC
Dubai: DMCC, DGCX, DFSA, ESCA.
This is not a complete list, for other countries there will be other Forex regulatory bodies to supervise Foreign exchange businesses.
Step 4 : REVIEW ABOUT BROKER
Read reviews about broker and Popular site to find out as at :
1st Option Forex brokers reviews or
2nd Option Forex brokers reviews. (Whereby at this 2nd link you are able to launch a report of fraud/scam broker).
But we encourage you to search for additional reviews online in order to make a decision: type in your Search browser: "[Broker name] reviews" and follow the links to read more reviews. As much as reading reviews about Forex brokers can be helpful, it also can be confusing and overwhelming.
Often times we hear from traders that after reading reviews they've seem to have hit the wall and no longer sure what broker to choose, because there is so much bad and good mixed up in reviews about every single broker, it is almost impossible to filter out the truth and make a choice.
What to do? The suggestion is sticking to the simple rules:
a) if a broker has been in the industry for more than a decade – it tells you that the company knows a lot about doing Forex business and caring about clients, otherwise it won't be here today.
b) if a broker is regulated by a major regulatory body in its country – it tells you that a broker is serious about its business and making necessary efforts to align with rules and requirements imposed by the supervising bodies.
if a broker offers more that one trading product, e.g. besides Forex also has Futures, Stocks, Options, Commodities, CFDs etc – it tells you that a broker runs a larger business, carries more responsibilities and has more clients trading with them.
While reading reviews, make sure you see no reviews about cancelled profits or denied withdrawals.
This is a red flag. If one trader can be wrong (that's possible), seeing several reviews of this kind would be of a great concern.
Filtering good and bad reviews.
Be selective about reviews you read, always analyze who was the person who wrote a review: was it a professional trader, or a novice.
By the actual message of the review it is often possible to see not only the level of education a trader has, but also how well he knows the subject he writes about.
This way you'll filter lots of bad reviews where newbies accuse brokers in troubles they fall in because of own incompetency.
Apply a filter to 5 star reviews as well. It is not rare to see reviews submitted by brokers themselves in order to boost own ranking.
These reviews have a special "flavor" too and despite many efforts to hide the real face of the reviewer, it is not difficult to spot a promotional message hidden behind the review, other times it is 100% clear it was a promotion.
Your job is always to have a cool head and judge everything objectively.
Step 5 : RIGHT ATTITUDE
Finally, your approach to choosing a Forex brokers should be somewhere similar to the process of choosing the right bank to trust your money to: reputation, transparency, convenience of carrying operations with money, good customer support.
Client Agreement? What's this? As practice shows, many Forex brokers may (forget?) to update their websites according to newly changed trading conditions, example :
°show 1 pip spread while in reality it is already 2 pips,
‌°allow scalping, while in reality-dont, (will cause your profits are not paid by the broker)
°you trade in hedging but not accepted in brokers agreement, will result in the cancellation of the profits.
If you don't read Client Agreement, but instead simply put a check box "I agree" in front of Terms and Conditions while applying for an account, you're doing yourself no favor.
Know Forex and know your risks. A nice educational resource has been put together by NFA: http://www.nfa.futures.org/forex
It offers many examples that will help you understand Forex and online trading and fill any remaining gaps about money management, account monitoring and trading risks involved. Let your choice of a good Forex broker be easy and rewarding!
All tips listed above also can be applied when searching for crypto's brokerage.
Zade
Zade has been a ghost writer and provided his services independently since 2017