YOUTUBE EARNING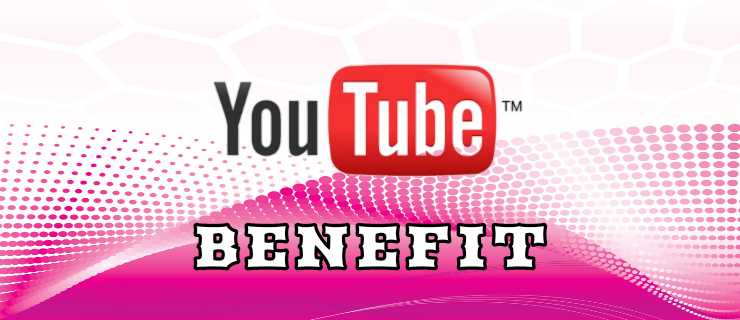 BENEFITS FROM EARNING A YOUTUBE CHANNEL
Start earning a Youtube channel not only making extra money but you will certainly surprised at the opportunities and the benefits of it.
Understand by earning a YouTube Channel for your business, tutorial or presentation can be a cost-effective way to grow your site, services and product.
THE CONTENTS ON GOOGLE SEARCH
By writing high-quality articles on your website and creating complementary videos on YouTube will build ;
1. organic backlinks to your website, meaning your site can be found more often on Google search.
2. increasing the page-authority of your website (as same as every time other web owner embeds your video in their website).
YOUTUBE ATTRACTING AND INCREASING VISITOR WORLDWIDE
Consistently creating video content will opens the door to new visitors visiting your web site.
BUILDING EMAIL LIST WITH YOUTUBE
Manage and build an email list whenever they subscribe to your youtube channel and communicate regularly on your YouTube channel's comments.
PROMOTING YOUR SITE
Audience might promote your contents to their friend and family whenever they found your Youtube channel are interesting.
MAKE MONEY FROM A YOUTUBE CHANNEL
This is the best part of Youtube channel. How much a youtuber would earning roughly in a month by allowing others to advertise on your videos.
Building your own audience puts you in a great position to monetize content in a variety of ways
It's basically like having adverts on your site or a site, the only difference is that the adverts are videos and not just text, pictures or gifs (repeating short video).
"Youtube pays you only when your videos have been approved and monetized"
HOW TO ENABLE MONETIZE ON YOUTUBE CHANNEL.
Step 1: SETTING UP A YOUTUBE CHANNEL
Visit YouTube via your Google account use to manage your Account, at Youtube channel switcher
In Pesonnel Account – click on "Create a new channel," you'll be taken to a screen to create a new Brand Account.
Give your new Brand Account a name, and click 'Create'.
Perhaps, you can start Customizing Your YouTube Channel such a 'channel icon, channel art, Details and Description' and etc.
Click the icon for your account in the top right corner.
Click YouTube Studio.
In the left menu, select Other Features > Monetization.
Step 2 : LINK YOUTUBE CHANNEL TO ADSENSE ACCOUNT
Connect an existing Adsense account to your channel. (You need an AdSense account to get paid for your monetized videos).
Video can be an integral part of your content marketing strategy. It's a fantastic way to provide your customers with high-quality, informative, and entertaining content that keeps them coming back again and again.
Now your Youtube channel is ready to go, it's time to start thinking about your great videos for your Youtube Channel.
Zade
Zade has been a ghost writer and provided his services independently since 2017