MAKE PROFIT WITH AUTOMATED TRADING ROBOT OR EXPERT ADVISOR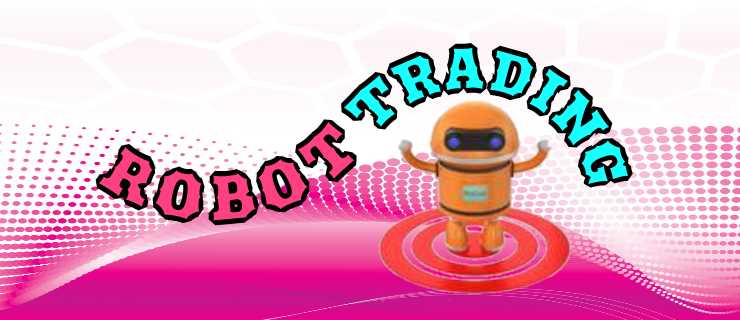 WHAT IS A TRADING ROBOT
Before decided to pass all the trade to robot trading system, it is good to know first what is trading robot, deficiency and advantages of this system.
An automated trading software (also called as an Expert Adviser.) Using a technical analysis programming algorithm designed to identify the market to automatically buy or sell and close the currency pair at a certain time. (Note: the use of trading robots via VPS allows it to work 24 hours non-stop).
Trading robots can run hundreds or even thousands of transactions at every opportunity according to the designation of the algorithm contained.
TRADING ROBOT PLATFORM
This trading robot or EA Program works through software or platform:
1. MetaTrader 4 and MetaTrader 5 in forex trading.
2. Crypto Exchanger. *as of now, only few trading robot that can be installed on some crypto exchange platforms.
3. Binary Option Trading.
For traders who do not master in coding or programming language, certainly not able to create expert advisor.
Therefore, the easy way is either to get it for free or by buying from the internet.. just Googling!!!
FINDING A TRADING ROBOT
How you define and find a truly reliable and profitable trading robot? because all the inventors or re-seller of the trading robots confess their trading robots are the best in the market.
Most of free-trading robots the percentage of profits are often not robust as the paid premium trading robots. (Pricing is usually based on algorithm programming applied in trading robot).
In addition, traders need to know on how to set up trading robots into platform and how they are used (usually sellers will always assit you).
ADVANTAGE OF USE TRADING ROBOT
1. No emotional influence. without involving feelings (like no self confidence), as well as emotions we normally have in manual trading.
2. Various Tasks. Can trade various transactions at all times for the short term especially for scalper.
3. No manual analysis. No need to spend time in front of the computer for market analysis.
DIS-ADVANTAGE OF USE TRADING ROBOT
1. The price of a quality robot EA (high profit percentage) is very expensive.
2. Trading robots are less capable of analyzing market conditions especially during the announcement of economic news (often traders will stop trading robots while the economic news broadcasting)
Generally, the performance of the trading robot is measured by backtest or forward test. ENSURE A PERFORMANCE REPORT AND PERCENTAGE PROFIT (usually a inventors of trading robots will share the results on myfxbook) before you buy Robot trading.
Is it necessary to have trading knowledge, whereas you have a trading robot?
It's good to start by knowing and learning the basics (binary, crypto n forex) and understanding how to trade manually (especially to newbies).
When you have the basic knowledge of trading, it is very easy to find the approaches in getting a trading robot.